The happiest country in the world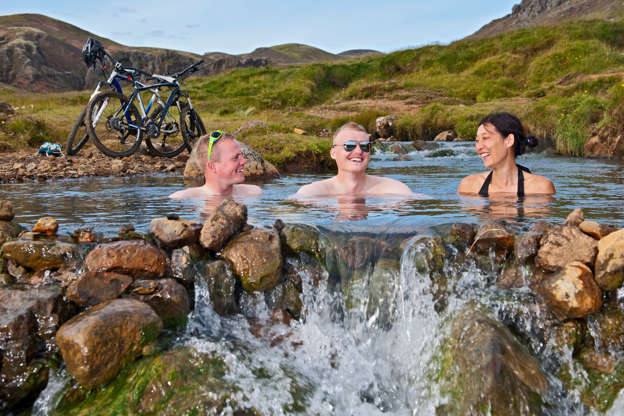 Denmark's residents are the most satisfied with their lives, according to the Better Life Index released Monday. According to the study, published annually by the Organization for Economic Co-operation and Development (OECD), the United States failed to crack the top 10 for the fifth consecutive year. The Better Life Index rates the 34 OECD member nations, as well as Brazil and the Russian Federation, on 22 variables that contribute to overall well-being, including income, education, housing, health, and life satisfaction. 24/7 Wall St. reviewed the countries with the highest life satisfaction score.
A healthy job market is one of the most important factors contributing to higher life evaluations. Employment rates — the percentage of the working-age population that is employed — were higher in each of the 10 countries with the highest life satisfaction score than the average employment rate for the countries reviewed. Conversely, countries with relatively unhealthy job markets had lower life satisfaction scores. Unemployment rates were above 8.5% in seven of the 10 least happy countries, while they were lower than 7% in all but two of the happiest countries. Healthy labor markets not only help promote job security, but also they can contribute to workers' mental health. Romina Boarini, head of well-being and progress measurement in the OECD's statistics division, noted that, "unemployment and fear of job loss are detrimental to [a worker's] mental health." Feeling connected to one's community is another factor in a country's happiness. In all but one of the happiest countries, at least 90% of respondents reported having a quality support network that they could rely on in times of need. "People are social creatures and get pleasure from spending time with others," Boarini said. Good personal health, too, can contribute to a person's happiness. In New Zealand, tied for the seventh happiest country, 90% of people surveyed considered themselves in good health, the highest proportion of all countries reviewed. Additionally, in all but one of the happiest countries, more than 70% of respondents said they were in good health, all higher than the 36 country average of 68% of people in countries reviewed. In the United States, life satisfaction rebounded after two years of falling in the rankings, largely due to the country's improving labor market. Despite the recession erasing a majority of wealth in the country, households had an average net worth of $146,000, by far the most among countries reviewed. Boarini warned that U.S. life satisfaction may be misleading, however, as the data are based on a small sample. In previous years, lower life satisfaction in the U.S. was attributed to income inequality. "We do know the more unequally the income is distributed, the lower the life satisfaction." In fact, the Gini coefficient, a measure of income inequality, has worsened in the U.S. in recent years. The U.S. still has one of the worst Gini coefficients in the OECD.
These twins can teach us a lot about racial identity
© Provided by Vox.com Lucy and Maria Aylmer as children (YouTube)
"There's a set of biracial twins in the UK who are turning heads because one is black and the other is white." That's how the New York Post introduced a profile of Lucy and Maria Aylmer, 18-year-olds whose father identifies as white and whose mother is "half-Jamaican" (and, we're to assume, thinks of herself as black). It's just the most recent story of fraternal twins born with such dramatic variations in complexion they're seen by many — and even see themselves  — as members of two different racial groups. Each of these situations and their accompanying striking images, is a reminder of how fluid and subjective the racial categories we're all familiar with are.
What "black and white twins" can teach us about race: it's not real
Lucy and Maria's story, and all the other sensational tales in the " Black and White Twins: born a minute apart" vein are actually just overblown reports on siblings who, because of normal genetic variations that show up in more striking ways in their cases, have different complexions. But they're fascinating because they highlight just how flimsy and open to interpretation the racial categories we use in the US and around the world are. Even the Post's description of the Aylmer twins is clumsy, asserting that they're each "biracial," but stating in the very same sentence that one is white and the other is black. And the fact that the two, despite having the same parents,  see themselves as belonging to two different racial groups ( "I am white and Maria is black," Lucy told the Post) proves that there's a lot more than biology or heritage informing racial identity. It's a reminder that the racial categories we use are fickle, flexible, open to interpretation, and have just as many exceptions as they do rules when it comes to their criteria for membership— that's why they have been described as "not real," meaning:
They're not based on facts that people can even begin to agree on. (If we can't even get a consensus that people with the same parents are the same race, where does that leave us?)
They're not permanent. (If Lucy decides one day, like many other people with similar backgrounds, that her Jamaican mother is black and therefore, so is she, who's to stop her?)
They're not scientific. (There's no blood test or medical assessment that will provide a "white" result for Lucy and a "black" one for Maria.)
They're not consistent (Other twins with the same respective looks and identical parentage as these twins, might both choose to call themselves black or biracial.)
For more on this, read 11 ways race isn't real , and watch this short video.
"Not real" doesn't mean not important
Of course, none of this changes the fact that the concept of race is hugely important in our lives, in the United States, in the UK where the twins live, and around the world. There's no question that the way people categorize Lucy and Maria, and the way they think of themselves, will affect their lives. That's because, even though race is highly subjective, racism and discrimination based on what people believe about race are very real. The racial categories to which we're assigned, based on how we look to others or how we identify, can determine real-life experiences, inspire hate, drive political outcomes, and make the difference between life and death. But it's still  important to remember that these consequences are a result of human-created racial categories that are based on shaky reasoning and shady motivations. This makes the borders of the various groups impossible to pin down — as the "black and white" twins demonstrate — and renders modern debates about how particular people should identify futile.
Two Shooters in Denmark One dead for drawing Mohammad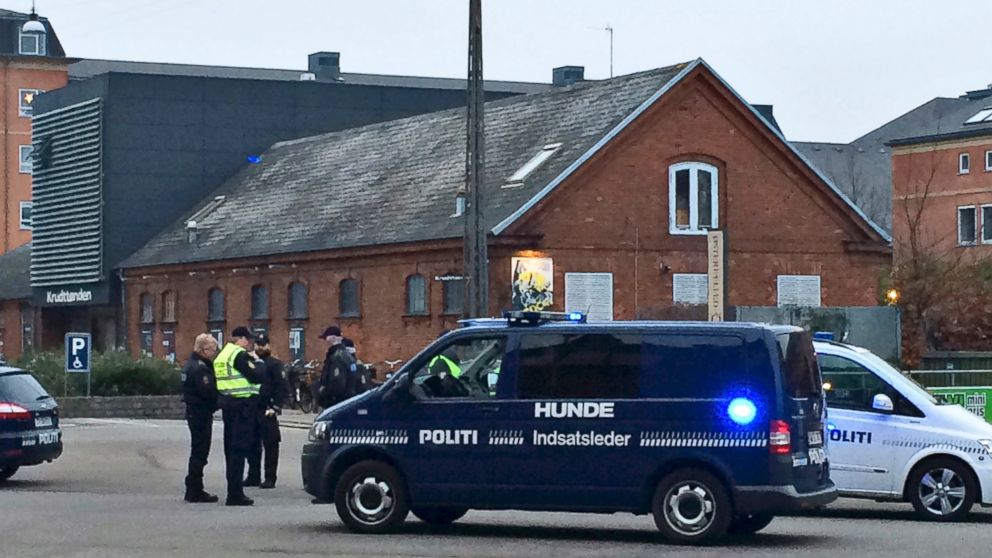 Danish police say they now believe there was only one shooter in the attack on a Copenhagen cafe that left one person dead and three police officers wounded during a free speech event. After initially searching for two suspected gunmen, Copenhagen police said Saturday that "preliminary interviews indicate there was only one perpetrator." Denmark's security service called the shooting "a likely terror attack." Police released a blurred photograph of the suspect wearing dark clothes and a scarf covering part of his face.
Armed with U.S. weapons, infamous militia beating ISIS
AL MUQDADIYAH, Iraq
– In Al Muqdadiyah they're celebrating victory over ISIS. "Run away ISIS, we'll crush you," the soldiers chanted, a week after they drove out the extremists.
But these soldiers are not part of Iraq's National Army. Instead, they're volunteers with a Shiite Muslim militia known as the Badr Brigade. "Our guns all come from the Iraqi Defense Ministry," said Badr Brigade Commander Essam Yahya Hussein, who ran a grocery store before he joined the fight six months ago.
The U.S. spent $20 billion training and arming the Iraqi army. Now many of its weapons are in the hands of these unchecked militiamen.
But with the Iraqi army in disarray, they have the best track record of defeating ISIS in central Iraq. The villages around Al Muqdadiyah are battle scarred and the local people have all fled. The battle for Al Muqdadiyah lasted four days, and when ISIS was finally defeated its fighters fled over hills where they've now regrouped.The Badr Brigade may be effective, but they were born of Iraq's bloody civil war and their notorious death squads are implicated in the torture and murder of thousands of Sunni Muslims. Last week, they were accused of shooting more than 70 unarmed Sunni men in Al Muqdadiyah- a video appears to show the aftermath. "It's not true," said the militia leader when we asked him about the alleged massacre. "The civilians are our brothers." Despite their murky past the Badr Brigades are being given unprecedented power by Iraq's Shiite dominated government. General Ali Al-Wazir commands the Iraqi Army's 20th Battalion, but now he and his men – along with their American weapons and equipment – have been put under the command of the leader of the Badr Brigade.
"But you're national army and he's part of the Badr organization," I said. "He was given the job by the prime minister," General Al-Wazi told me. "Everybody knows it." As for Iran, its officials have admitted that their Quds special forces are fighting against ISIS in Iraq. That means, in Iraq, the U.S. is on the same side as both Badr – an infamously brutal militia – and Iran. It's a connection that shows just how complicated the battle against ISIS has become.